Where:
Mount Horeb Public Library
Chances are, you've had one – more than one. They can be inspiring, terrifying, tedious, nauseating, and profound.  Jobs.   Jobs put food on our tables, roofs over our heads, and (sometimes) anxiety in our hearts.
The Someone's Gotta Do It monologues introduce you to characters telling their work stories: the exhilarating, the necessary, and the outlandishly absurd.
Written for and performed as part of Forward Theater Company's SOMEONE'S GOTTA DO IT Monologue Festival in September 2016 in Madison, Wisconsin.
The programming consists of a 60-minute evening of five monologues, followed by a question and answer period with the actors, moderated by a representative of Forward Theater.
SYNOPSES
The Line, by Sandra Dietrick (Brooklyn, NY): A factory employee explains life in a meat processing plant to a new co-worker. Performed by Liz Angle.
Bitter Blind, by Karen Moeller (Madison, WI): The mostly true story of a taste tester. Performed by Karen Moeller.
Talk to Me Maybe, by Kimberly Megna Yarnall (Redwood City, CA): Did you ever wonder who's on the other end of a political polling call? Performed by Whitney Derendinger.
The Guard, by Jamie Custer (Chicago, IL): Learn the backstory of the guard who dies in every action film.  Performed by Edric Johnson.
Say No to the Dress, by Amanda Schumacher (Milwaukee, WI): A wedding gown consultant shows a new employee the white satin ropes. Performed by Deborah Hearst.
For more information about Forward Theater visit: http://www.forwardtheater.com/onstage.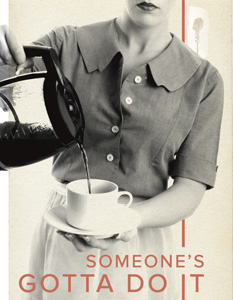 Sponsoring Partner(s):
Beyond the Page, Madison Community Foundation, National Endowment for the Humanities, Dane Arts