Image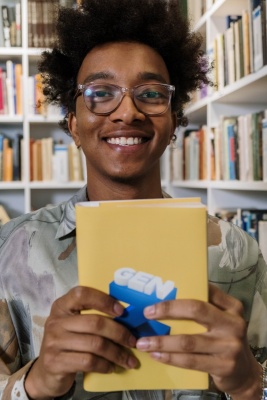 Hiring is complete for Fall 2023. If you would like to be contacted when we begin accepting applications for Spring 2024, please complete this brief survey.
Are you exploring potential careers?
Do you have a passion for serving people and communities? 
Have you ever thought about working in a library?
Beyond the Page is seeking 4 young adults who have graduated from high school to join the first cohort of the Ripple Internship Program in fall semester 2023.
$16/hr for 10 hrs/week (flexible schedule)
Must be willing/able to travel throughout Dane County (travel stipend available)
Ages 16 and up are eligible to apply
This experience is intended for people of color (Black/African American, Latinx, Indigenous, Asian/Pacific Islander, Middle Eastern, Multiracial)
Help shape the future of Dane County libraries!
This unique internship experience is designed to give interns both a big-picture understanding of the field of librarianship (and the potential career pathways) and also practical job skills that can be used immediately.
Start date: September 6th, 2023
End date: December 21st, 2023
Weeks 1-2: Interns will meet weekly with their cohort and get initial training/orientation at Dane County Library Service as well as learning about the history/values/future of libraries and library oversight/operations.
Weeks 3-4: Interns will spend one week each at 1-2 libraries in their assigned region of Dane County (SW, NW, NE, SE). During this time they will learn about expectations at each site and learn about use of technology, programs and outreach in libraries. They will also join their region's equity team, which meets monthly, if their schedule allows.
Weeks 5-16: Interns will work a regular weekly schedule at 1-2 libraries in their region. During this time they will continue to learn about career pathways, including taking a tour of the UW-Madison iSchool. The semester will end with a celebration and interns will leave qualified for many future library positions. 
Internship position description here
To apply, please submit the following items to Alicia Treviño-Murphy at trevino-murphy [at] dcls.info:
1. A current resume (PDF file)
2. A 1-2 page essay (PDF file) responding to the following questions:
What has your experience with using libraries been like for you?
What changes, if any, would you like to see happen in public libraries?
Why are you interested in this opportunity?
3. A 1-3 minute video (via Google Drive, YouTube or Vimeo) responding to the following questions:
What do you think is the most important role that libraries play in our communities?
What are the top 3 strengths and/or priorities that you would bring to this role?