Where
Fitchburg Public Library
Forward Theater Company has been performing monologues in the libraries since 2010 and audiences continue to ask for more! Every other year, Forward puts out a call for original monologues based on a common theme. The best twelve are chosen and performed by professional actors in a weekend of shows at Overture Center. Those same actors (and monologues) will be performing a sampling at your library.
OUT OF THE FIRE: THE BANNED BOOKS MONOLOGUES
SYNOPSES:
- Bad Librarian, Sam White (Madison, WI): A librarian comes to terms with her love of Catcher in the Rye and the effect it has on others. Performed by Jessica Witham.
- The New Technology, Liz Duffy Adams, (New York City, NY): At a secret meeting of an underground organization a few decades in the future, a new technology is revealed. Performed by Whitney Derendinger.
- Laffs with Two F's, Kimberly Megan Yarnell: A mother's request for the banning of certain books.  Performed by Daniel Torres Rangel.
- Singed, Alison O'Reilly Poage (Houston, TX): A man discovers that being a children's librarian isn't such a nice, quiet job after all. Performed by Jess Schuknecht.
- On Toronto, James DeVita (Spring Green, WI): On tonight's edition of a fictional news show, we learn of the movement to ban a popular children's book.  Performed by Michael Herold, founding member of Forward Theater Company, and member of Actor's' Equity Association.
Program lasts approximately 60 minutes.
For more information about Forward Theater visit: http://www.forwardtheater.com/onstage.
Image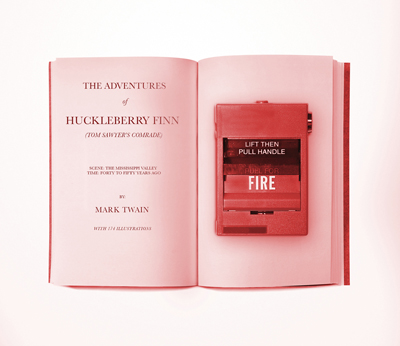 Sponsoring Partner(s)
Beyond the Page, Madison Community Foundation, Dane Arts, National Endowment for the Humanities