Where
Verona Public Library
Program Description:
Charles's workshop will help participants delve into crucial conversations across differences. And by doing so, participants will foster a deeper understanding of themselves. The learning objectives were designed to challenge participants to think, write, and share experiences they've had that contributed to their sense of belonging by giving participants a brave space to share their personal stories and challenging them to listen critically. First, we'll start with looking at poems by different poetry slam and story slam authors, discuss, then write using tools the poems and stories provided. Then we'll then work through a workbook that walks participants through social justice, engages, and reflects on their intersectional identities. Much more before we challenge participants to brainstorm ideas for a three to five-minute poem/story they'd like to tell. In groups, participants will discuss those ideas and workshop their stories. Finally, participants will get to share their three to five-minute antidotes with the group in whatever form they choose.
The workshop also Includes a free copy of Charles's self-published book, Love, Payne, Hate, & Adversity!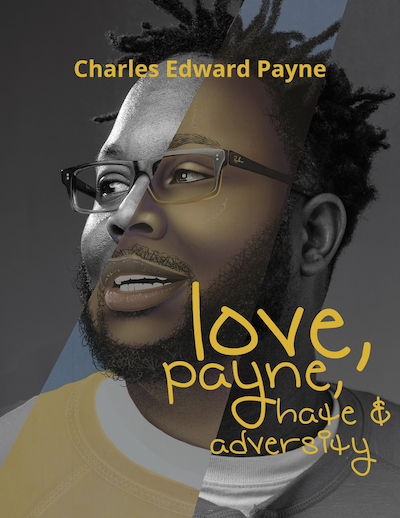 Presenter Bio: 
Charles Payne (he, him) has won the Arts + Literature Laboratory's inaugural ALL Originals Prize competition for his poems and the Moth's Inaugural Central GrandSLAM storytelling competition. Charles is a Madison (WI) transplant, a certified teacher, and a self-taught social artist from Michigan. As a child, he loved hearing the sound of Paul Harvey's voice, their innate ability to describe every intricate detail truly inspired Charles to tell stories himself. And, yes, Charles can't wait to give you the rest of the story. Because good stories foster empathy and help people see the world from different perspectives.
Image