Where
Fitchburg Public Library
Come enjoy the music of the Prairie Bayou Cajun Band.  This performance is part of the Fitchburg Library's Summer Concert Series and Summer Reading Program, "Libraries Rock!".
From the Facebook page of Prairie Bayou Cajun Band:
"PRAIRIE BAYOU CAJUN BAND·SUNDAY, FEBRUARY 11, 2018
The Prairie Bayou Cajun Band is a five-member, all women band, playing the dance music out of Southwestern Louisiana. Expelled from Nova Scotia in 1755, the Acadians (Cajuns) settled along the Bayous west of the Atchafalaya Basin; their Cajun-French language and dance music continues to reflect their French and Nova Scotian heritage. Patty Jensen on button accordion and Cynthia Moore on fiddle play the traditional Cajun two-step and waltz tunes backed up by Stephanie Ramer on guitar, Karen Holden on electric bass and by Kathy Helm on a multitude of Cajun band percussion instruments. The Prairie Bayou Cajun Band has recently reformed, now including four members from when the band first formed. Over the years the band has presented cultural shows in libraries and schools, and has played for special events (dinners, parties), as well as the more traditional pubs, restaurants, and street festivals. Karen Holden is also a dance instructor, teaching dance through the UW Mini (now Wheelhouse) courses; consequently we often ask dancers to come with us to demonstrate Cajun dancing."
Image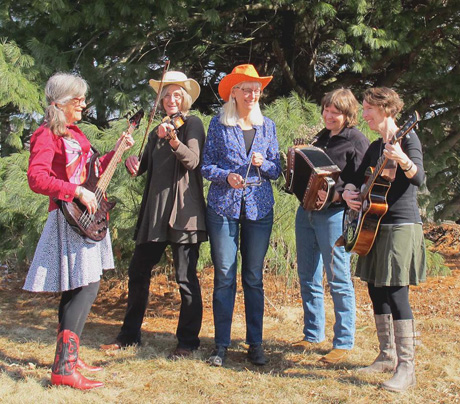 Sponsoring Partner(s)
Beyond the Page, Madison Community Foundation, National Endowment for the Humanities