Forward Theater brings the written word of plays to audiences through performances of locally-produced Monologues and Play Clubs.
Play Clubs:
Play Club is part book club, part performance experience.  This program presents the opportunity to explore a play in depth through guided discussion, performance of scenes by actors, and discussion with director and actors. Participants will gain a new perspective on what makes a play work and how it is brought to life on stage.
Participants will sign up at the library for Play Club and will receive a copy of the play to read prior to Play Club.  
At the Play Club event, a representative from Forward Theater will lead the discussion, and two actors will read scenes from the play. The discussion includes not just the themes and issues contained in the script, but also, how the play will make the leap from the page to the stage. Play Club discussions are lively and far ranging, and attendees are given a special discount code for tickets to the play discussed.
Program lasts approximately 90 minutes.
Due to the limited number of scripts, registration is required.
Play Clubs 2018-2019 Season:
SKELETON CREW by Dominique Morisseau
At the start of the Great Recession, one of the last auto stamping plants in Detroit is on shaky ground. Faye, Dez, and Shanita are a tight-knit family of workers navigating the likelihood of losing their jobs, while their foreman Reggie is torn between his team and his career.  As power dynamics shift, they are all pushed to the limits of forgiveness.  When the line between blue-collar and white-collar gets blurred, how much are they willing to risk for each other?
FUN HOME by Lisa Kron and Jeanine Tesori
Graphic novelist Alison Bechdel's father was a volatile and brilliant man whose secrets defined her family and her life.  Bruce taught high school English, ran the family's funeral home business, and was obsessed with restoring their old house.  When he dies unexpectedly, Alison digs deeply into her childhood memories to try and understand how his choices may have influenced her own.  This unique, funny and heart-shattering new musical zig-zags across Alison's past and present as she tries to make sense of her parents' lives, her own sexuality, and how she maps the terrain of her adult world.
          Middleton Public Library, Thursday, October 18, 2018 6:00 pm
HEISENBERG by Simon Stephens
A chance encounter between Georgie (flirtatious, mysterious) and Alex (a much older man) starts with a kiss that changes both of their lives. What does Georgie want? And can she be trusted?  These two strangers, set adrift by life and loss, embark upon a fascinating game of cat and mouse that changes course with each new revelation.   There are many possible lives we can live – but each choice we make alters the journey.
           Monroe Street Public Library, Monday, January 14, 2018 6:30 pm
           Middleton Public Library, Tuesday, January 15, 2018 6:00 pm
LIFE SUCKS by Aaron Posner
In this bold and funny reworking of Chekhov's Uncle Vanya, a group of old friends, ex-lovers, estranged in-laws, and lifelong enemies lurches between love and lust, laughter and longing, and the many ways in which life does, and doesn't… suck.  Both brash and warm-hearted, Madison native Aaron Posner's romp of a play reminds its seven hapless characters – and us – that to feel deeply is the price of a life well-lived.
           Middleton Public Library, Thursday, March 14, 2019 6:00 pm
           Monroe Street Public Library, Monday, March 18, 2019 6:30 pm
These plays are part of Forward Theater's 10th Anniversary 2018-2019 Season at the Overture Center in Madison, Wisconsin.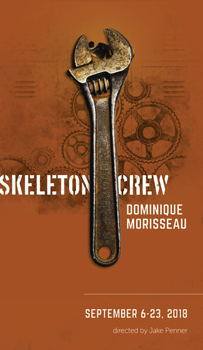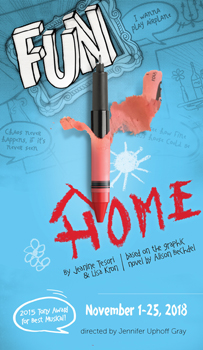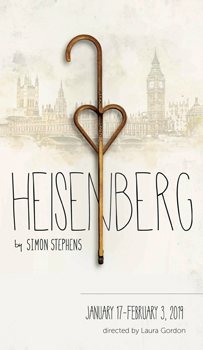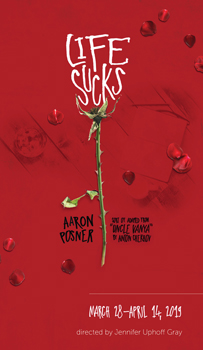 Monologues:
Forward Theater Company has been performing monologues in the libraries since 2010, and audiences continue to ask for more! Every other year, Forward puts out a call for original monologues based on a common theme. The best twelve are chosen and performed by professional actors in a weekend of shows at Overture Center. And those same actors (and monologues) are available to perform at your library.
SOMEONE'S GOTTA DO IT: Forward's most recent monologue collection, about jobs and working.
        Mt Horeb Public Library, Monday, September 17, 2018 6:30pm
        Belleville Public Library, Thursday, November 29, 2018 6:30pm
        Middleton Public Library, Thursday, February 21, 2019 6:30pm
OUT OF THE FIRE: BANNED BOOKS: Each monologue is inspired by a banned book -- perfect for Banned Books month!
        Fitchburg Public Library, Saturday, September 29, 2019 3:00pm
        Monroe Street Public Library, Monday, April 1, 2019 6:30pm
SOUL FOOD: Monologues about food!
        Libraries and Dates TBD
     THE LOVE THAT CHANGED MY LIFE: Whether it's romantic love, or the love of yoga, love can, indeed, change your life.
             Libraries and Dates TBD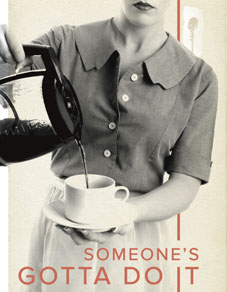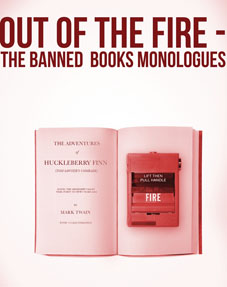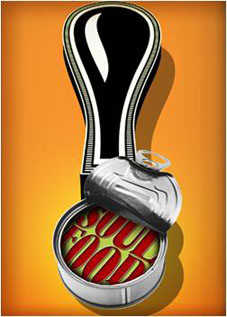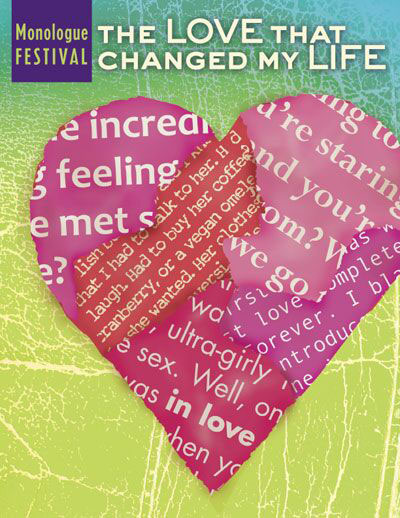 For more information about Forward Theater visit: http://www.forwardtheater.com/onstage.