Where
Middleton Public Library
Chances are, you've had one – more than one. They can be inspiring, terrifying, tedious, nauseating, and profound.  Jobs.   Jobs put food on our tables, roofs over our heads, and (sometimes) anxiety in our hearts.
The Someone's Gotta Do It monologues introduce you to characters telling their work stories: the exhilarating, the necessary, and the outlandishly absurd.
Written for and performed as part of Forward Theater Company's SOMEONE'S GOTTA DO IT Monologue Festival in September 2016 in Madison, Wisconsin.
The programming consists of a 60-minute evening of five monologues, followed by a question and answer period with the actors, moderated by a representative of Forward Theater.
For more information about Forward Theater visit: http://www.forwardtheater.com/onstage.
A special thank you to our sponsors: Beyond the Page, Madison Community Foundation, National Endowment for the Humanities, and Dane Arts.
Image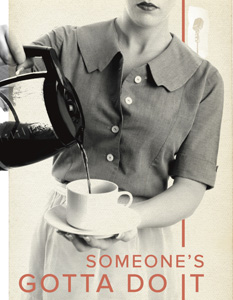 Sponsoring Partner(s)
Madison Community Foundation, National Endowment for the Humanities, Dane Arts