Where
Oregon Senior Center
Attendees will learn the basics of the ukulele in this two-hour group lesson. By the end you will know how to play at least one song.
Please bring your own ukulele.
For ages 9 to adult. Registration is required and register online or call 608-835-3656.
The lesson will be taught by Adam Chisman of Academy of Sound.
Questions? Contact Kelly Allen at kallen [at] oregonlibrary.org (kallen[at]oregonlibrary[dot]org).
The Library is also adding two ukuleles to its special collections this fall. Patrons will be able to check out a concerto or a tenor ukulele along with a tuner.
Image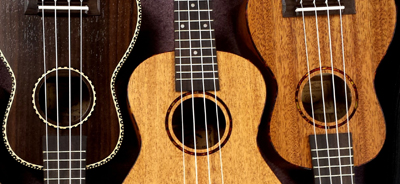 Sponsoring Partner(s)
Beyond the Page, Madison Community Foundation, National Endowment for the Humanities