Image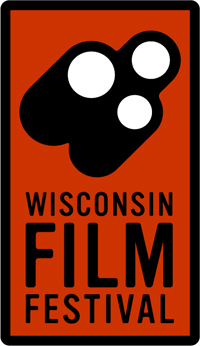 Dane County Public Libraries will collaborate with Wisconsin Film Festival to provide a breadth of intelligent, provocative, and diverse international cinematic programming, discussions, and activities for adult, teen, and family audiences. A collection of Wisconsin Film Festival films will circulate throughout Dane County to extend the reach of this partnership to anyone with a public library card.
Sneak Peaks
At "Sneak Peeks", film guides will be distributed and attendees will view a package of trailers that highlight the wide range of international cinematic programming available at Wisconsin Film Festival. Festival staff will share their in-depth knowledge of historical and current trends in international filmmaking and discuss the artistry and creativity of non-mainstream cinema. Attendees will be encouraged to reflect on the glimpses of stories and participate in guided discussions of cinematic storytelling. Every attendee will be offered a complimentary voucher that can be redeemed for a free ticket to any film screening at the Wisconsin Film Festival.
Pinney Library - March 10, 6:30 - 8pm
Middleton Public Library - March 14, 6:30 - 8pm
Alicia Ashman Library - March 17, 6:30-8pm
Central Library - March 21, 6:30-8:45pm
Pinney Mini Film Festival
This mini festival will include screenings of 3-4 short films that premiered at the 2016 Wisconsin Film Festival. Each film will be accompanied by the film's Director and/or Producer who will speak to the conception, footage, editing, and production of their film.
Pinney Library - March 18, 6:30-8:30pm
Big Screens, Little Folks
These film festival events for young children feature 4-6 international short films created for preschool and school age children and families accompanied by bilingual stories and activities led by librarians and community partners celebrating cultures and languages of South Asia, Mexico, and Central America.
To India! To India! - Pinney Library, March 18, 1-2pm
Journey to Latin America! - Oregon Public Library, March 20, 6:30 - 7:30pm
Teen Theatre
Teen Theatre brings a full length feature film aimed at a teen audience, along with a meal prepared with the teens' help in the Meadowridge Library/Community Center shared kitchen space. The meal preparation will be led by an MSCR instructor who works with the library on teen cooking events.
Pop Up Screenings
"Pop Up!" screenings will feature full length international festival films with discussions led by UW Madison & other local humanities experts who will connect themes addressed in the films with Wisconsin's multicultural communities. Films selected will be strategically matched to build upon local, community-based initiatives. For example, in 2016 the film "Presenting Princess Shaw" screened at Meadowridge Library followed by a discussion led by local hip hop musician Rob Dz sharing his expertise regarding DIY music recording & production. We will draw upon staff from UW Madison departments that co-sponsored international films at the Festival as discussion leaders.
Sun Prairie Library- September 19, 6:30-8pm    Film: Neruda (Chile/Argentina)
Fitchburg Community Center- September 22, 12:30-2pm    Film: My Love Don't Cross That River (South Korea)
Pinney Library- October 6, 6:30-8pm     Film: The Salesman (Iran)
Monroe Street Library- October 11, 6:30-8pm    Film: Lo & Behold, Reveries of the Connected World
DeForest Library- November 2, 6-7:30pm    Film: A Quiet Passion (UK)
E.D. Locke Public Library, McFarland- November 2, 6:30-8pm    Film: Phoenix (Germany)
Middleton Library- November 28, 6:30-8pm    Film: Things to Come (France)
About the Wisconsin Film Festival
The Wisconsin Film Festival is presented by the UW-Madison Arts Institute in association with the Department of Communication Arts. Founded in 1999, the Festival presents an average of 150 film screenings over 8 days every spring, making it the largest university-produced film festival in the nation.
The Festival is known for its diverse film offerings: American independent, international cinema, documentaries, experimental and avant-garde, restored classics, the Wisconsin's Own Competition (selections featuring Wisconsin filmmakers, themes, or settings) and Children's Cinema: Big Screens, Little Folks. We strive to make films screened during the Festival accessible for all audiences.